During the month of February, Valentine's Day gifts account for the majority of gift voucher sales.
Prepare now with The Ultimate Guide for Valentine's Day with Gift Vouchers!
Many people are looking for unique and memorable ways to impress this Valentine's Day.
This special gifting date has one of the highest average spends of the year and we've filled this guide with tips and insights to inspire your Cupid's approved campaign.

INSPIRE VALENTINE'S DAY SALES

HELPFUL PURCHASING STATISTICS


ADDING ROMANCE TO YOUR MERCHANDISING

BRINGING BUYERS TO YOUR SHOP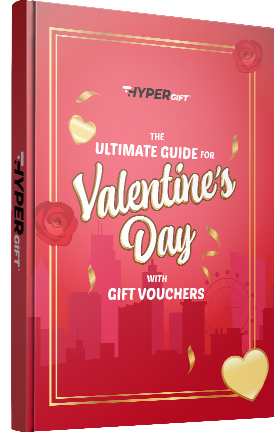 First impressions matter and your gift shop deserves special attention to compete and inspire Valentine's Day sales. It's your 'shop window', where you can draw people in and engage them with your images & copy, whilst showcasing the gift experiences that would make wonderful gifts.