As the third biggest gifting event after the Christmas period and Black Friday weekend, Mother's Day presents a unique chance to boost your sales and take your business to new heights.
Prepare now with The Ultimate Guide for Mother's Day with Gift Vouchers!
Many people are looking for unique and memorable ways to impress this Mother's Day.
Clients who implement a strong Mother's Day campaign have the potential to sell up to 7 times more during this week, compared to other periods. So, let's make the most of this incredible opportunity and watch your sales skyrocket!



POPULAR MOTHER'S DAY GIFTS

DRIVING TRAFFIC TO YOUR GIFT SHOP

DRESS YOUR GIFT SHOP FOR MOTHER'S DAY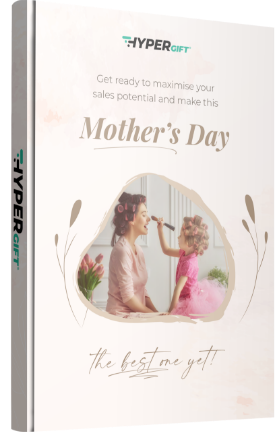 Create an inviting and inspiring atmosphere in your gift shop that captivates your visitors with special attention to detail. Your gift shop is like your shop window, showcasing your best gift experiences for Mother's Day.