Generate more revenue with Black Friday & Cyber Monday.
Black Friday, 24 November
Website traffic surges by an astounding percentage compared to a typical Friday, typically reaching 1,000% or more.
Cyber Monday, 27 November
Website traffic often experiences a staggering increase, frequently exceeding 1,200% compared to a regular Monday.
Unlock a Gift Voucher Goldmine!
As web traffic skyrockets, your strategic moves matter. Dive into our guide packed with cutting-edge tips and data insights to supercharge your Black Friday & Cyber Monday gift voucher campaign, ensuring peak sales success.


DISCOUNT OR SWEETENER TIPS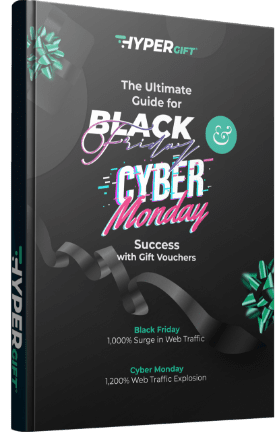 With so many different Black Friday offers in the market, it's a smart move to equip yourself with a plan for what to do and why.
That's why we've created The Ultimate Guide for Black Friday Success with Gift Vouchers. You can use it to lay out your campaign, voucher offers, channels of choice and more.