Small luxury hotels in Australia are snapping up a digital voucher accommodation solution, as they find the appetite for stay vouchers is consistently growing.
The website has been developed by hotel software company OmniHyper®, with Director Michael MacDonald saying hotel owners are finding that a whopping 32 per cent of gift vouchers are never redeemed.
"Voucher accommodation is the gift that just keeps giving, guests love the concept, and Australian hotel owners don't have to provide service for around one third of sales, because they expire after three years.
"New Zealand is still coming out of a bit of a harder lockdown, and at the moment the Kiwis are less likely to let their stay voucher expire," Mr MacDonald says.
He says OmniHyper® are finding the sweet spot for the accommodation stay vouchers is those hotels and resorts where the average daily rate is AU$175 or greater.
OmniHyper® gets their income from a low percentage of the gift voucher sales and each custom website is backed by full training and 24/7 support.
"This way, your success is our success."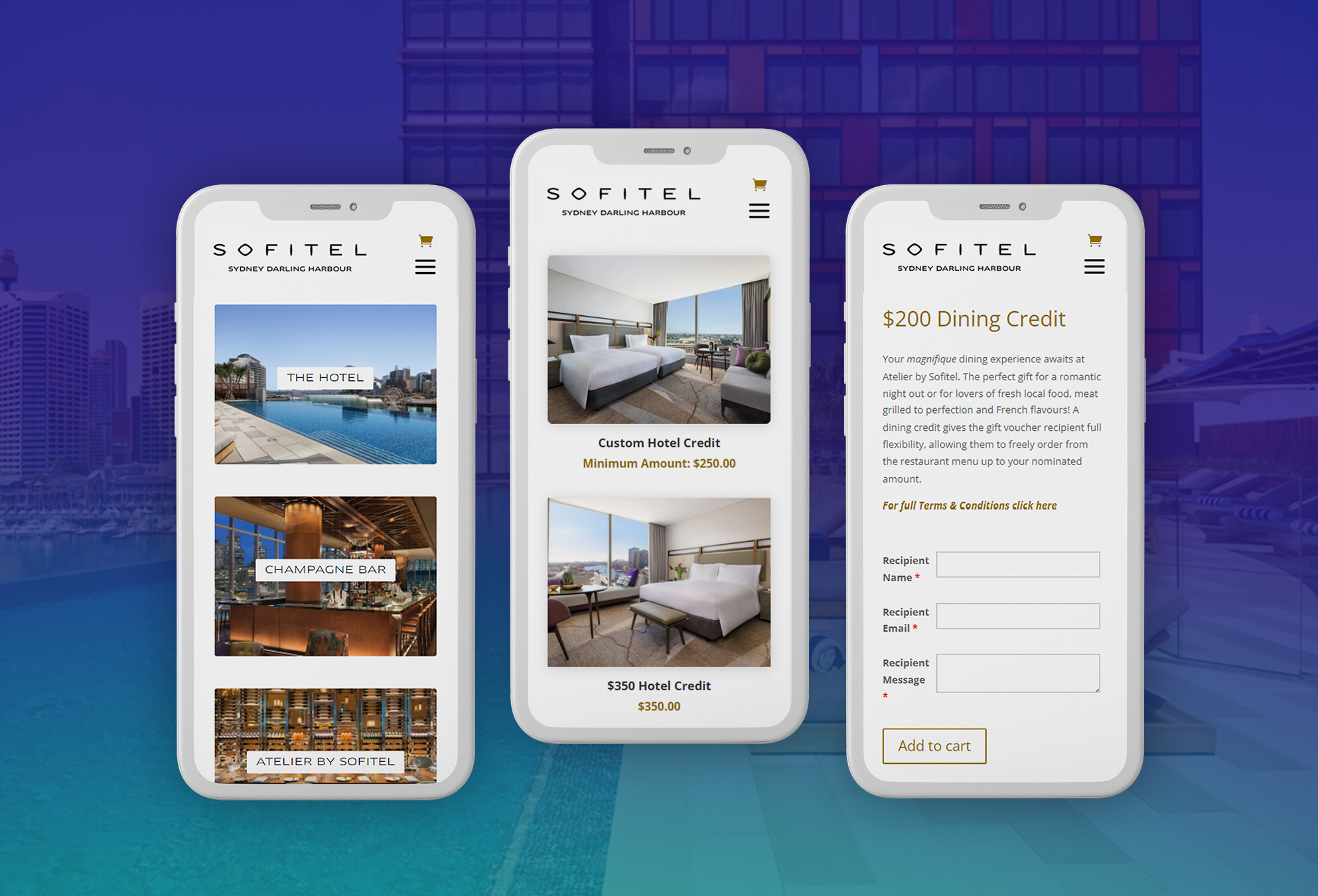 The good news is, guests spend on average 40 per cent more, than non-voucher guests.
"They feel they have had a win, and it's a good feeling for them to 'pay it forward' by purchasing more than they would have."
The stay vouchers are also a good source of cashflow, and are an easy way to receive money now for goods and services to be used at a later date.
Mr MacDonald says the top four products currently in demand as vouchers are: accommodation, packages, spa treatments, and for the restaurant; in that order.
He says OmniHyper® hotel customers use the digital stay voucher app to support in-house marketing of the gift vouchers. He says research show there is a much larger uptake of gift vouchers when they are available online, because the shop front is available 24/7 and purchasers can buy their gift immediately, with many transactions occurring after business hours.
"The most reported benefit by our hotel customers, is that the digital app is bringing in new customers, people who wouldn't normally stay at our hotel.
"And the new customers are loving the experience, they tell their friends, and our hotel owners are reporting a snowball effect."
Mr MacDonald suggested to one hotel owner recently they could increase their voucher accommodation sales to AU$250,000 per annum, and the client thought this was a reasonable estimate.
"This particular hotel is gearing up for the best performing months of December to January, where people spend more on stay vouchers than at any other time of the year."
He says a great tip OmniHyper® gives clients, is to not make the voucher worth a set amount, to allow flexibility.
"Don't make the vouchers worth the estimated cost of a dinner for two, or two nights accommodation. Instead set a minimum spend of $100 and allow the maximum spend to be $5000."
Mr MacDonald says each hotel can easily create any package they desire to offer their customers. The gifting offer can be an experience or a dollar value, and it can be for individuals or corporate customers.
People buying the vouchers are directed to a unique website, developed and designed in accordance with the individual hotel's brand guidelines. This means the gift is both brand compliant and personalised for the end user.
The purchasers experience will be fast and simple, and they are able to pay by credit card/debit card.
From the hotel owners' point of view,
"The back of house will be as happy as the front of house."
The hotel finance team will be able to view, manage and edit all orders and payments. They will be able to track, measure and report on all sales in real time. If they run a sales campaign, they can track progress with Google Analytics ID tracking.
Mr MacDonald says the digital vouchers will help to improve compliance and reduce workload, and also provide a full audit trail and tracking.
Hoteliers frequently ask about how the digital gift from OmniHyper® works with their current microsite or individual property website. Mr MacDonald says it's designed so that a new "Gift Vouchers" item can be added to the menu of the microsite, with a link to the OmniHyper® gift voucher website. He says hotels can also add banners and links on pages throughout their website, such as to their restaurant and spa pages, to further encourage purchases.
"We have a big hotel group as one of our clients, and their feedback to us is they wish this software had arrived years ago.
"It's such a big time-saver for their frontline staff because there is no more fiddly manual entry while the customer waits at the counter."