Tis the season for digital voucher accommodation. For Christmas 2022 why not position your hotel to take advantage of 'last minute' present buying opportunities? All that pent up travel desire can be addressed with a digital stay voucher at your hotel.
Voucher accommodation gift vouchers will appeal to your corporate clients, and also to millennials who love getting free stuff, having fun, and travelling.
And why not extend your gift voucher offering to the food and beverage side of your establishment? Come to think of it, everyone would love to open their email on Christmas day to a digital voucher for pampering at your spa.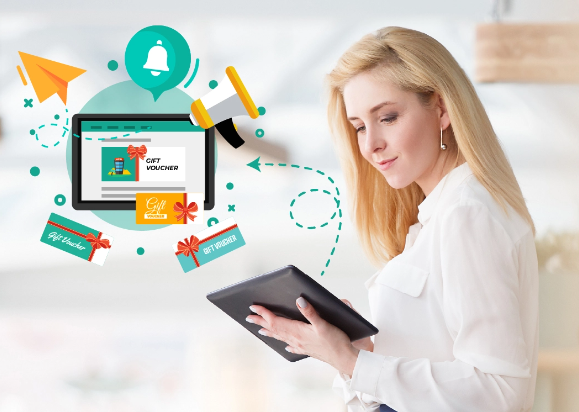 1
Ideas for ways your hotel can market voucher accommodation
1. Hotel gift voucher.
2. Midweek package.
3. Cultural accommodation package for two.
4. Day at resort, day pass for two adults.
5. Spa gift voucher.
6. Three course lunch or dinner for two adults.
7. Romance package.
8. 60 minute signature massage.
9. Couples massage.
10. Restaurant gift voucher.
2
Reasons why digital gift vouchers are a serious source of hotel revenue
The following effects are seen by our hotel clients who sell our gift vouchers to both corporate and individual customers.
1. On average, guests with digital stay vouchers spend 40% more than the face value of the voucher.
2. Gift vouchers bring in new customers and our hotel clients are finding that a referred guest spends up to twice as much as a regular customer.
3. Then there is the snowball effect, with guests who have been gifted a voucher being up to twice as likely to also buy a gift voucher from your establishment.

Top Tip: The sky is the limit when it comes to dreaming up ways you can package together the fabulous products your hotel has to offer this Christmas. We have found that our hotel clients have success when they also offer dollar value gift cards, after all, why put a limit on how you give?
3
Checklist of benefits to expect from your hotel gift vouchers
There are digital gift vouchers and then there are our digital gift vouchers that are specifically tailored to hotels, restaurants and spas. When shopping around, make sure your digital gift voucher ticks all these boxes.
1. All voucher revenue should be paid directly into your bank account.
2. There should be a noticeable improvement in hotel revenue.
3. Hotel staff should find it easy to view the full details of every gift.
4. Front desk staff should find the processing time is much faster, compared to your current system.
5. Your accounting staff should find the digital stay vouchers are an easy way to receive money.
6. The inbuilt online security features should be superior to your current system.
7. The gift vouchers should enhance brand awareness.
8. You should be able to make changes yourself to details such as images, text, terms and conditions.
9. You should be able to create a unique design for different vouchers.
4
Insist your hotel gift voucher system has these search engine compliant features
As these questions to ensure your hotel invests in voucher accommodation software that is designed for a superior user experience and conversion.
1. Is it compliant with PCI and GDPR?
2. Are there fields to input meta information for improved search engine optimisation?
3. Is it designed to be 'mobile first' for mobile phone users? This will affect sales.
4. When an individual makes a purchase, do they click on a URL that contains your brand or domain name?
5. Can you customise the gift voucher with your hotel logo, brand, images, colours and fonts?
5
Purchase and redemption checklist
Not all hotel website solutions are created equal, and don't we know it! I mean, what's more annoying, Google Analytics showing a high drop off rate at the cart, or a guest having to endure an uncomfortably long wait at reception? These issues are soooo yesterday. Be ruthless with the 'must have' checklist below.
1. Ability for a high level of personalisation.
2. Able to be part of an existing campaign or coupon offering.
3. Should accept all major credit cards.
4. Must be easy for staff to follow, the online experience should be highly visual.
5. The issue of partial or full redemption should be crystal clear to guests and hotel staff.
Perhaps the perfect Christmas gift to your business is for your hotel to invest in a new system for gift vouchers? After all, someone will be selling last minute digital gifts to Christmas shoppers and it may as well be your hotel!
Get in touch with search engine optimisation experts who specialise in hotel website design. OmniHyper started out in New Zealand, expanded to Australia, and have just opened our first service centre to the Northern Hemisphere in Ireland. Our two offerings are HyperZone, a marketing tool to capture hotel guests who want to spend right now, and HyperGift to better capture gift spending . We love to chat about technology and marketing trends, get in touch with us today.