This recommendation pertains specifically to the payment gateway being utilised by your property and does not reflect any inadequacy on the part of HyperGift.
Issue
In light of the escalating cases of data breaches across the globe, the occurrence of fraudulent transactions on e-commerce platforms has dramatically risen. Regrettably, some of our properties have recently been targeted by fraudulent transactions, placing the burden on the property.
Resolution
To mitigate the risk of fraudulent activities, we strongly recommend implementing the 3D Secure protocol with your payment gateway.
What is 3D Secure?
To enhance fraud prevention measures, 3D Secure (3DS) mandates customers to complete an extra verification step with their card issuer during checkout. This process usually involves directing customers to an authentication page on their bank's website, where they will be prompted to enter either a password associated with the card or a code sent to their phone. This widely recognised process is associated with the brand names of major card networks, including Visa Secure and Mastercard Identity Check. To see an example of an authenticated checkout flow, we recommend watching this informative video by Stripe.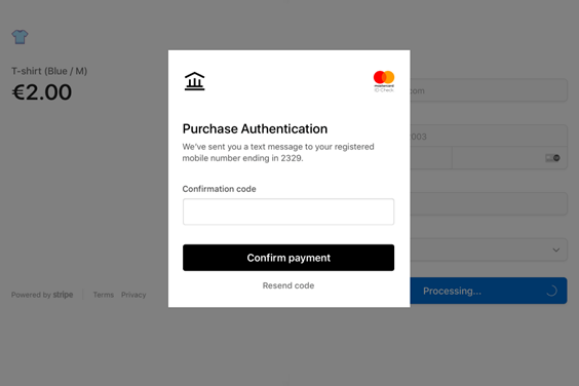 What are the advantages of 3D Secure?
By implementing 3D Secure, your business can reap a host of benefits, including:
A reduction in cart abandonment rates, resulting in increased revenue.
Minimised instances of chargebacks and consequential losses arising from fraudulent activities.
Reduced liability as the acquiring bank assumes responsibility for fraudulent transactions verified through 3D Secure, alleviating the burden on properties.
Path Forward
Please be advised that the implementation of 3D Secure cannot be facilitated on our end. To activate this protocol, it is imperative that you reach out to your payment gateway provider directly. We strongly urge you to take prompt action and contact your payment processing supplier without delay to enable 3D Secure on your account.